A ROCKFORD HOLIDAY TRADITION CONTINUES!
ENJOY TWO ALL-NEW MEMORY-MAKING HOURS OF SEASONAL COMEDY AND STORYTELLING SPICED WITH A WONDERFULLY ECLECTIC SELECTION OF MUSICAL INSPIRATION. WARM YOUR HEARTS WITH J.R. SULLIVAN AND HIS CAST THIS HOLIDAY SEASON!
---
SPECIAL ANNOUNCEMENT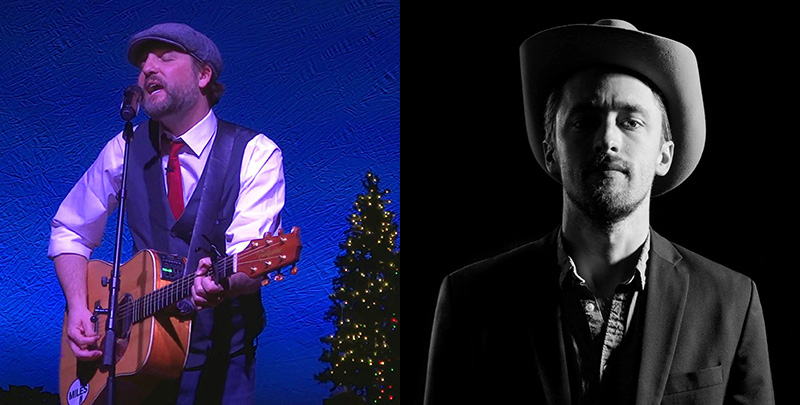 Because of unforeseen circumstances, Miles Nielsen will not perform at the 8 p.m. Saturday, December 10 presentation of JR Sullivan's Hometown Holiday. (He WILL be performing at both 4 p.m.shows on Saturday and Sunday, December 11.)
Hometown Holiday is pleased and excited to welcome Hayward Williams, a singer-songwriter from Milwaukee, in Mr. Nielsen's stead at the Saturday evening show. Williams was a member of Exit, an award-winning Milwaukee-based band. In 2002, he independently released Manoverboard, a solo project , which allowed him the opportunity to play solo engagement throughout the U.S. and Europe.
His most recent recording is Haymaker. Williams joins cast members Linda Abronski, Kayla Carter, Randy Sabien, Marcella Rose Sciotto, Daniel Patrick Sullivan, J. R. Sullivan, Steve Vrtol, Shawn Wallace and Holland Zander.
"We are thrilled to welcome Hayward Williams to our show," said J. R. Sullivan. "He is an extraordinary singer-songwriter who will add his lustrous talent to our Saturday night performance."
People who wish to change their Saturday 8 p.m. performance tickets to another performance may exchange them at any of the ticket outlets. Tickets at $25 are available at the BMO Harris Bank Center and Coronado Performing Arts Center box offices, JR Kortman and the Rockford Area Arts Council.
Tickets also available through ticketmaster.com or by calling 815.968.0595 (service fees apply).
---
CAST:
Linda Abronski
Kayla Carter
Miles Nielsen
Randy Sabien
Marcella Rose Sciotto
Daniel Patrick Sullivan
J. R.Sullivan
Stephen F. Vrtol
Shawn Wallace
Holland Zander
Hayward Williams
---
SATURDAY, DECEMBER 10: 4PM & 8PM
SUNDAY, DECEMBER 11 - 4:00 PM
Sullivan Theater - Nordlof Center
118 North Main Street
downtown Rockford
ALL SEATS $25